Case Study
Listerine PocketPaks

Will It Kill It?
The client said Listerine PocketPaks don't just cover up bad breath, they kill it. So, of course, we tried to prove them wrong. We tried really really hard. Although we truly never were able to overpower them, we had a ton of fun along the way.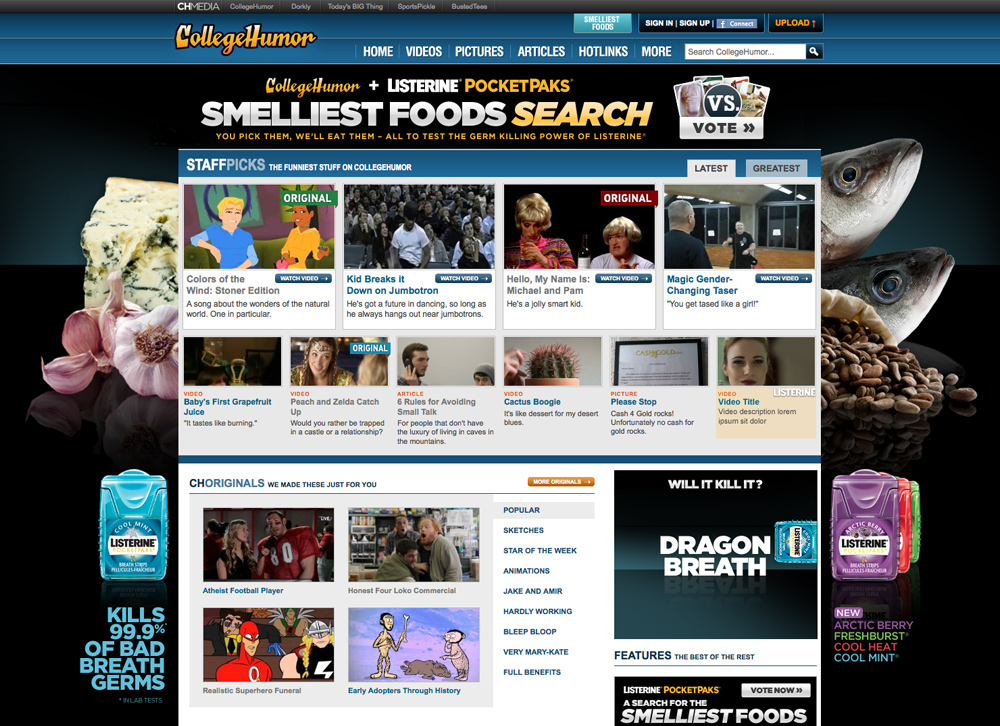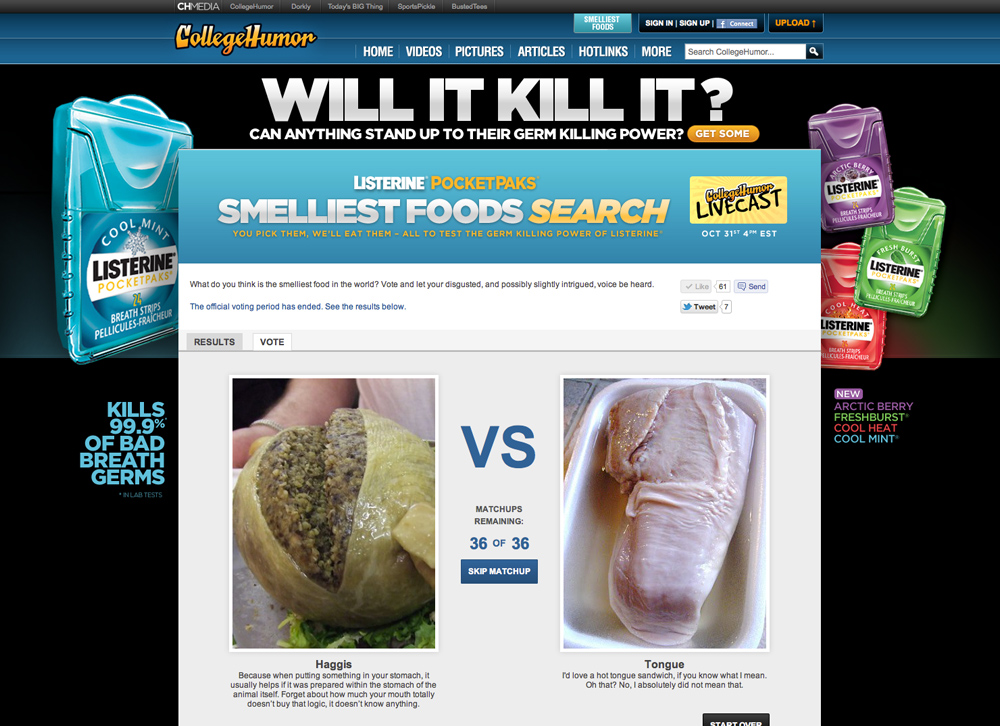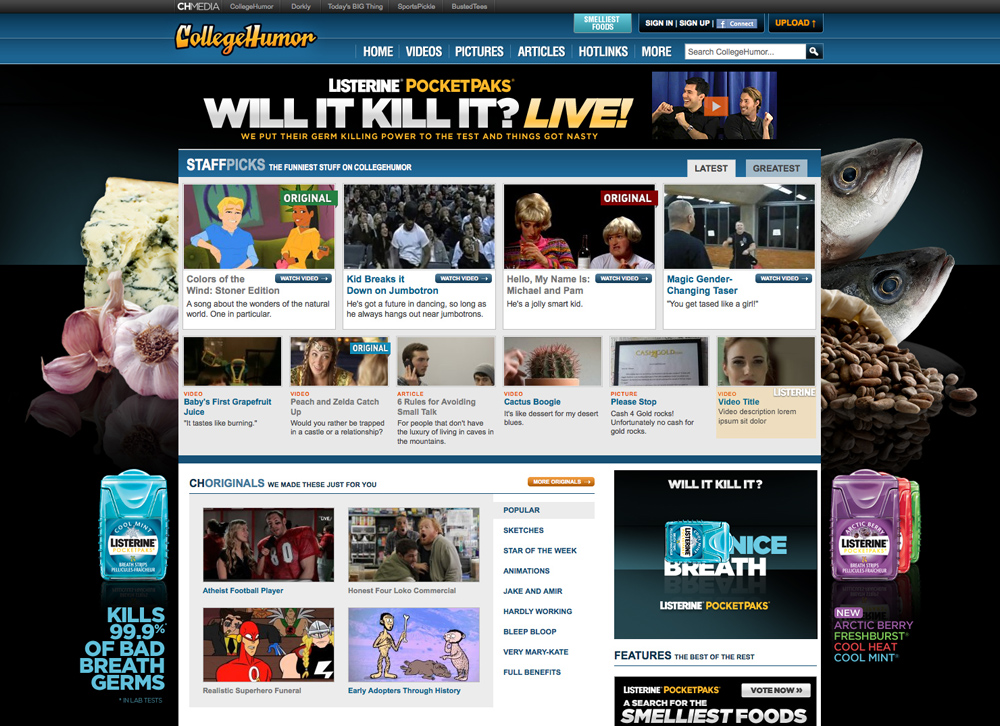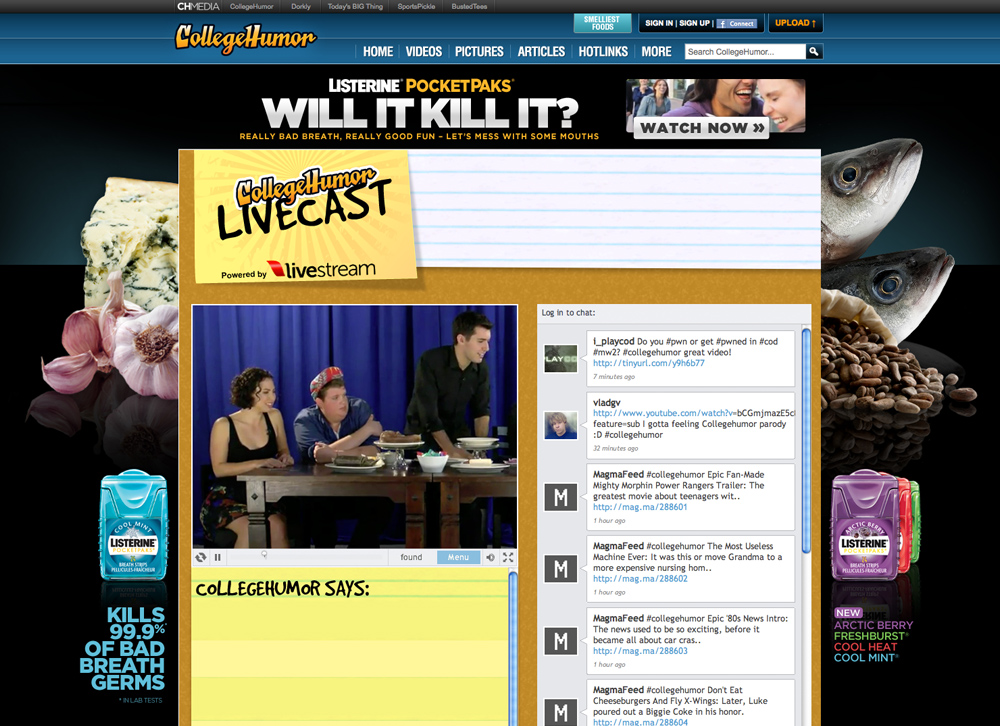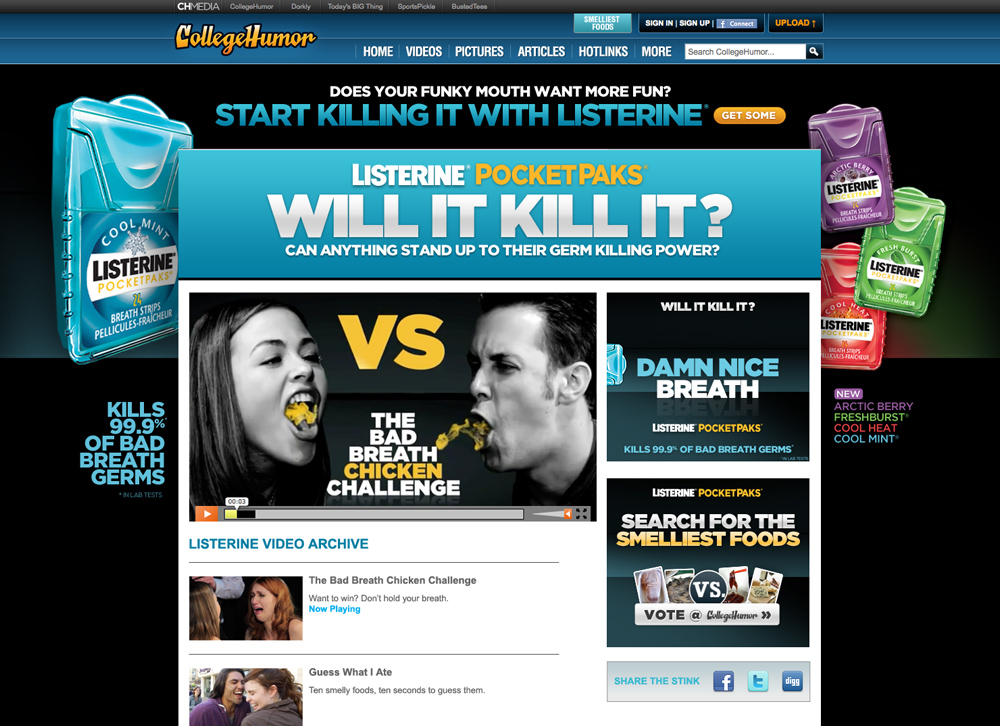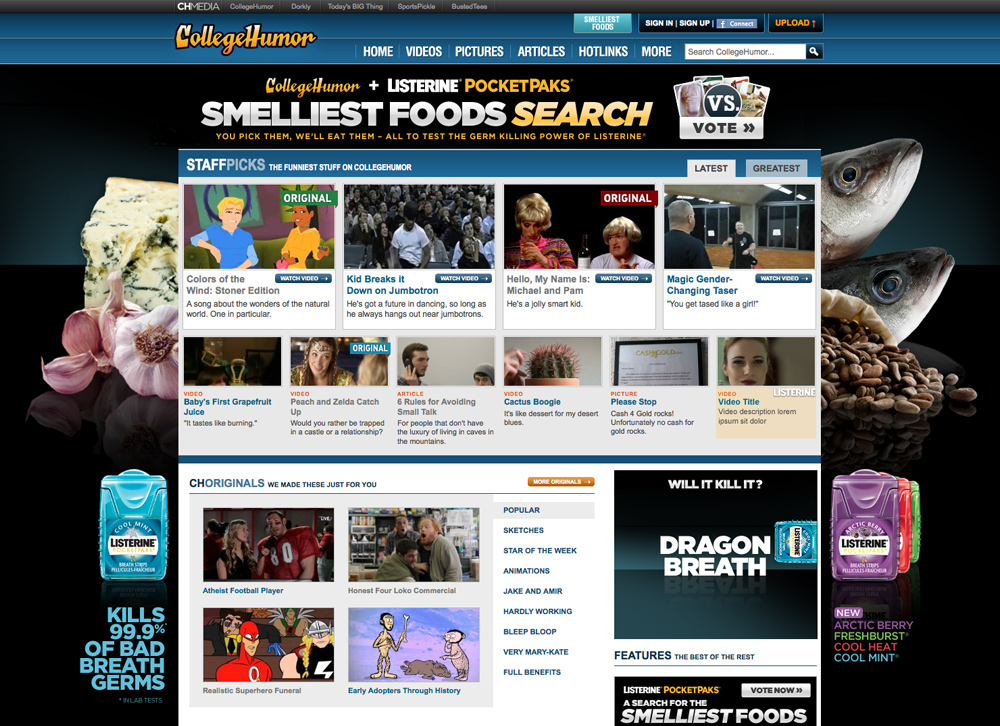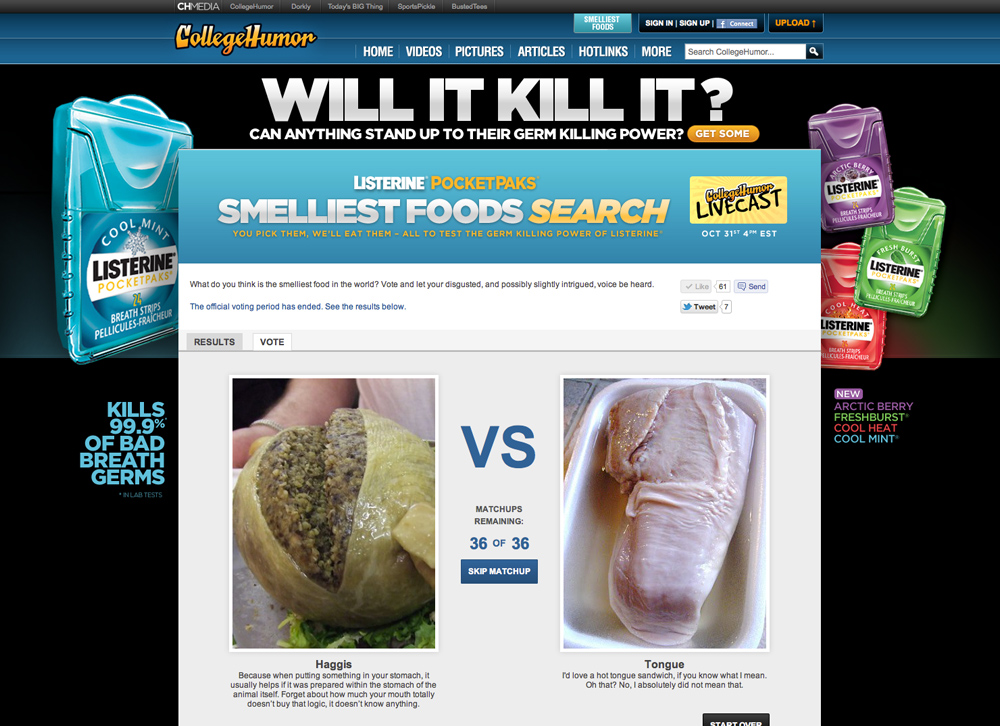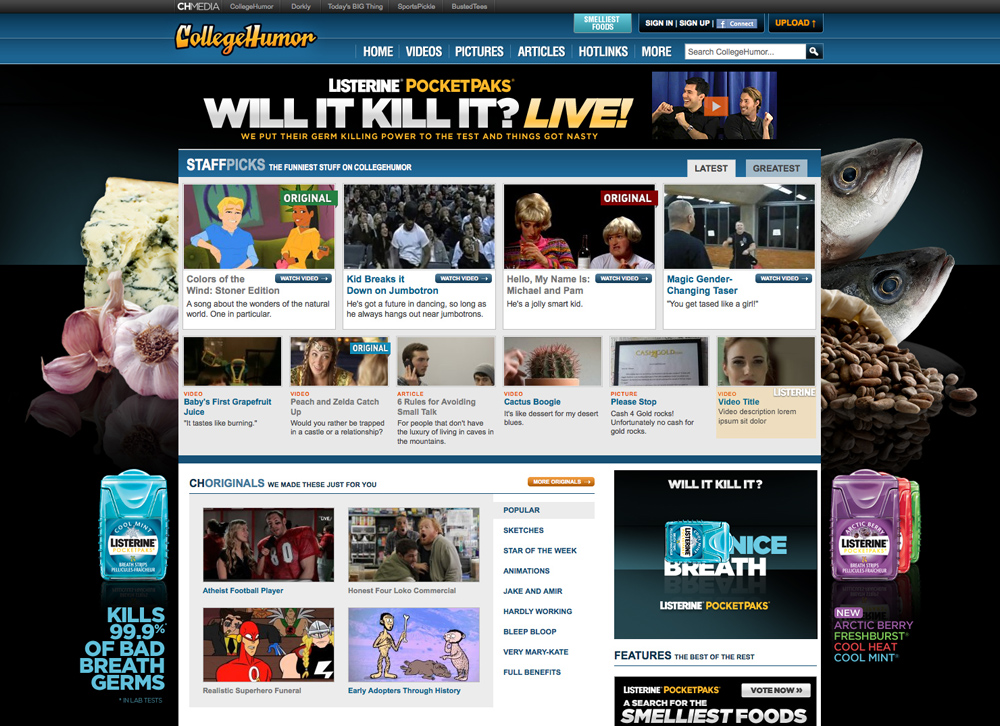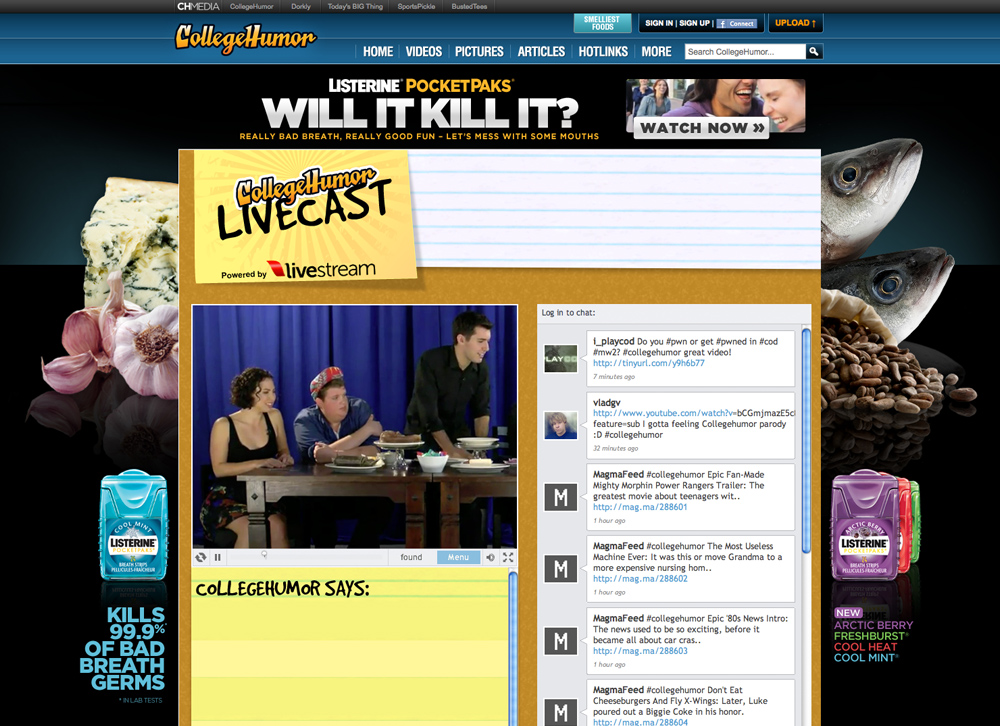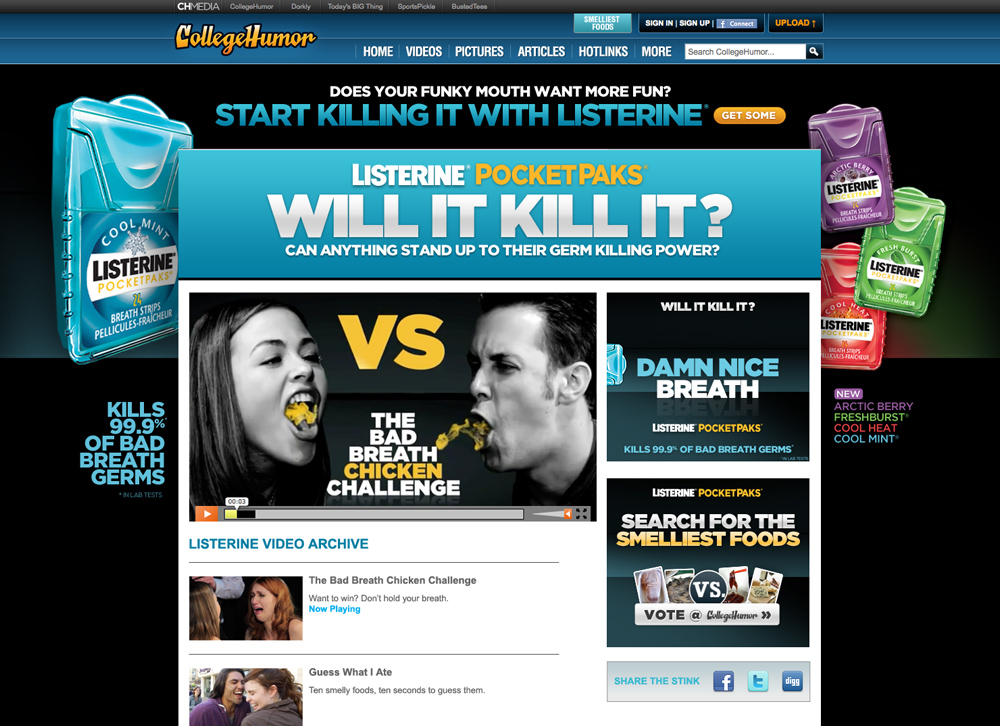 Toplist, Livecast & Video Series
Partnering with College Humor, we asked their audience to vote on the smelliest food on the planet in a bracketed poll. Then we made people eat the results on a live webcast. And we followed that up with a series of six videos where our comedian hosts did mean things to the mouths of people in LA.
Editorial features, banners and page skins throughout the site promoted the content and delivered our product story.
Credits
ROLE: Creative Direction, Art Direction TEAM: Dave Wasserman, Itai Inselberg, Lisa Gilardi